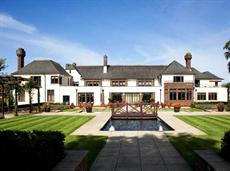 The edge of town is home to the Western House Hotel, offering close proximity to all of the key areas of Scotland. This Ayr hotel is within easy proximity to the key areas of the region. Those who must work while in town are within a few minutes of the many corporate headquarters buildings speckled throughout the city, as well as the government and commercial strongholds. The pleasure seekers will find unlimited amounts of shopping, dining, nightlife, and entertainment just outside of the lobby doors. There are many golf courses in this area, with such destinations as Culzean Castle, St. John's Tower, Brig O'Doon, the Tam O'Shanter Experience, the Robert Burns Castle, and Ayr's Racecourse within easy proximity. The airport is within fifteen minutes of the Western House Hotel, and public transportation is frequent in this area.

There are a variety of units at the Western House Hotel, each offering Internet access, cable television, en suite bathrooms, and guest laundry assistance.
The Western House Hotel offers an onsite a la carte restaurant, a pub with a fireplace, lifts, business facilities, and 24 hour reception and concierge services.